IMAGING OF CANCER DYNAMICS
Dati principali del corso ECM
Autorizzazione ministeriale n°
1809 - 219367
Codice evento
C0263
Edizione n°
1
Città
TORINO
Indirizzo
Data
dal 07/03/18
al 09/03/18
Accreditato il
02/02/2018
Totale ore formative
18.00
Crediti ECM
5.4
Modalità download certificato
Email / Web
Salva questo corso nel tuo Smartphone:
crediti ecm 5.4
Corso ECM residenziale
IMAGING OF CANCER DYNAMICS
UNITO-POLITO CONFERENCE SERIES IN CANCER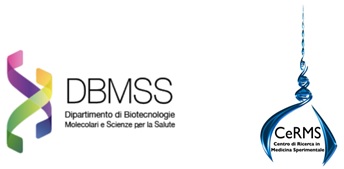 SUBSCRIPTION FEE
UNTIL 07/02/2018 - € 150,00
FROM 08/02/2018 TO 07/03/2018 - € 250,00

SONO DISPONIBILI 50 POSTI CON ISCRIZIONE GRATUITA PER GLI STUDENTI DELL'UNIVERSITA' E DEL POLITECNICO DI TORINO

ISCRIZIONE GRATUITA PER I DOTTORANDI DELL'UNIVERSITA' E DEL POLITECNICO DI TORINO


Cancer is a multistep disease, which is inherently dynamic. Early steps in carcinogenesis are often extremely hard to describe as they involve a wide variety of interactions between normal and carcinogenic tissue and the microenvironment. At the same time, even when the tumor is already considered developed or already gave rise to metastasis, it is continuously changing to adapt to the local microenvironment and evade the immune system and the therapy. While traditional approaches often focus on a static and monotypic disease, it is now established that cancer evolves over time from both genetic and phenotypic points of view, therefore requiring a deep knowledge of the dynamic processes underlying cancer progression and response to treatment.

Recent and tremendous technical advances in imaging technologies have boosted the use of live imaging in life science and medicine in general and in cancer research in particular. The use of non-invasive, high time and space resolution techniques has been fundamental in the progress of cancer research of the last years. Imaging techniques allow to resolve and describe accurately genetic variations, phenotypic switches, mechanisms of resistance and quiescence, mechano-biological and growth patterns.
The University and the Polytechnic of Torino organize a workshop to discuss the applications of imaging to study the dynamic inherent nature of cancer in its most paradigmatic views and approaches: cancer cell biology, metabolism, metastatization, molecular level and quantitative approaches.
Questo è un corso RESIDENZIALE, il corso è chiuso, non è più possibile iscriversi.
€ 25000

iva inclusa (22%)

€ 25000

iva inclusa (22%)




DOTTORANDI UNITO - POLITO
STUDENTI UNITO-POLITO
SPECIALIZZANDI